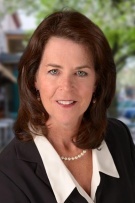 Daniel Gale Sotheby's International Realty
Lic. #10401277817 (NY)
Contact Me
Adrian was born and raised in Queens. She received her B.A from City University of New York, Queens College and earned her Master of Science in Nutrition from Long Island University, C.W.Post. She has extensive knowledge of Rockville Centre and the surrounding area where she and her husband Michael have lived since 1991 and raised their four children.

Adrian is known in the community as an effective leader and volunteer through her involvement in various community organizations. Her participation in local charitable organizations has expanded her network and knowledge of the community. She has been a travel soccer coach, a Girl Scout leader and was involved in many extracurricular activities in her children's school, and through her involvement in Backyard Players and Friends as a Board Member, she has sought to provide enrichment to children and young adults with special needs.

Having been an active member of the community for nearly 25 years, Adrian can confidently and enthusiastically assist you with all of your real estate needs.