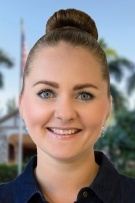 Alexandra Hazen
London Foster Realty
Lic. #3316220 (FL)
Alexandra began her career as a real estate professional when she moved to Florida. She is educated and experienced in helping clients to buy or to sell. Alexandra will lead you step-by-step throughout the entire process. Alexandra is very loyal to her clients.
...Read More
Alexandra is an experienced realtor. She is a true professional. She is very nice, kind and always does everything on time. She helps with all the questions that arise.
...Read More
April 24th, 2019
We contacted Alexandra initially based on positive online reviews, and couldn't have been more satisfied with the process.
...Read More
April 24th, 2019
Simply the BEST realtor I have ever worked with. I only had a few days in Miami area and wanted to see over 20 different houses. Alexandra made it all possible.
...Read More
April 23rd, 2019
Showing 1 - 3 of 11 reviews