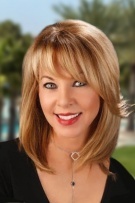 Barbara Smith
Treeline Realty
Lic. #3096853 (FL)
Barbara has been a resident of Southwest Florida 30 years. Barbara provides customers with creativity and innovative ideas providing her customers with the edge they need to keep up with the latest marketing and advertising trends of today. When purchasing a home in these ever-changing competitive market, you need to work with an agent who understands your needs and offers you this creative and competitive edge.
...Read More
ed m.
I have dealt with a large number of realtors and have to say Barbara is my favorite.
...Read More
January 29th, 2019
Steve B.
Barbara was knowledgeable and efficient in helping us find our condo in Paseo. She listened to our wishes and found the best available listing for our needs.
...Read More
June 16th, 2018
David T.
Barbara is an amazing realtor and person. Preparation for retirement included looking at options in several states with different realtors.
...Read More
June 11th, 2018
Showing 1 - 3 of 18 reviews