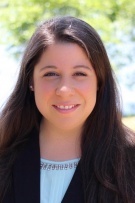 Beth Van Syckle
Re/Max Platinum Properties
Lic. #1329815 (NJ)
Beth began her career in real estate after spending nearly 10 years working as a certified paralegal. Her interest in contracts and negotiations began while living in the San Francisco Bay, where she pursued paralegal studies at an ABA-accredited college to learn her craft on a more complex level. Beth has played a crucial role in assisting attorneys with highly contentious cases, as well as calmer ones.
I'm living out of state and with her looking out for my best interest she has made my life a lot easier. I know my property is in good now and in the future.
November 14th, 2018
If you are looking to move, rent or sell I would highly, highly, highly recommend Beth..
November 14th, 2018
She handled my real estate transaction with finesse and was precise in correctly assessing my property.
November 14th, 2018
Showing 1 - 3 of 9 reviews