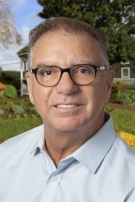 Bill Bell
Active Adults Realty
Lic. #rs-0018212 (DE)
Bill was born in Washington, DC, lived first in the Baltimore area and in Northern Delaware since the age of 6, so he is almost a native. He attended High School in Newark and several semesters at Delaware Technical and Community College. Like many Delawareans, he worked summers in Ocean City, MD, and winters in the Florida Keys.

Bill spent many years in the Hospitality industry.
My husband and I were very happy with our realtors Karim Mozher and Bill Bell. Karim was very accommodating and immediately made us feel comfortable.
December 20th, 2018
Delaware was new to us, and Bill assisted us in every step of the way, from finding our new home, to pre-construction meeting, and through closing.
December 19th, 2016
We couldn't have found a better realtor for my parents. Bill has a way of making you feel like you're the only client he is assisting in finding a home.
December 18th, 2016
Showing 1 - 3 of 5 reviews