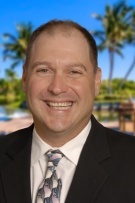 Ashley Realty South Florida Properties LLC
Lic. #3240752 (FL)
Contact Me
By consistently helping clients both regionally and nationally for the past 10 years, Brian Brooker has earned the coveted position as a top producing real estate broker in Broward County. Through providing solutions and outstanding service, he has established an excellent reputation in the industry and is widely requested.

Brian Brooker is the principal broker of Ashley Realty South Florida Properties LLC. In addition, he is a state-licensed Community Association Manager (CAM). That unique combination of licensure gives Mr. Brooker a diverse perspective of Real Estate Sales and Management in today's ever-changing market. Mr. Brooker is very proud to have an exceptional 95%+ closing ratio and most importantly continued relationships with all of his past clients.

Brian adores his beautiful wife, Beth, and their marriage of twenty years. Together they have a very talented daughter, Ashley, and an extremely sharp-witted son, Joseph. Today, Ashley, is currently on the dean's list while playing softball at her university, and Joseph is an honor roll student that's planning to serve our great country by entering the military.

Mr. Brooker's mantra is "do what you love" and he also believes "relationships are everything". Mr. Brooker lives by these mantras and will be helping clients to find happiness with their Real Estate needs for many years to follow.