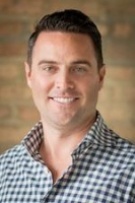 Cameron Munro.
Neigbhorhoods Home Source
Lic. #BR636321000 (AZ)
Cameron is a real estate agent who specializes in helping buyers find the right home and improve their lives. He has been doing this since 2006 and enjoys it a great deal. His knack for working well with people, combined with a great sense of negotiating, give all of his clients an edge in searching for the perfect place to call home.
...Read More