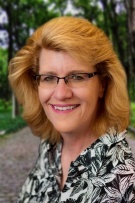 Carol Guzman
Your Castle Real Estate
Lic. #IA.040015108 (CO)
Carol has been helping buyers and sellers in the Denver Metro area achieve their real estate goals since 1999. Her greatest asset is her ability to listen and understand the needs of her clients. She has a strong reputation of professionalism and integrity and provides a high level of personal attention and customer service to everyone she works with.
Positive: Professionalism, Quality, Responsiveness, Value Carol Guzman is an exceptional realtor! Carol met with us promptly.
June 18th, 2020
Carol worked with us selling our condo during the Covid-19 lockdown. Without Carol, we would not have been able to close on the property who knows when. She is the best.
June 5th, 2020
Carol was very sympathetic and helpful in understanding our needs and working with us.
May 26th, 2020
Showing 1 - 3 of 81 reviews