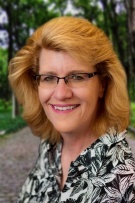 Carol Guzman
Your Castle Real Estate
Lic. #IA.040015108 (CO)
Carol has been helping buyers and sellers in the Denver Metro area achieve their real estate goals since 1999. Her greatest asset is her ability to listen and understand the needs of her clients. She has a strong reputation of professionalism and integrity and provides a high level of personal attention and customer service to everyone she works with.
I was in need of finding a home in Windsor Gardens and I contacted Carol Guzman.
March 22nd, 2020
We have bought and sold homes multiple times. Our experience with Carol has been the best of the best .Always on top of things, always available and very professional.
March 14th, 2020
When my husband and I first began talking about downsizing, there were so many things we didn't know about HOAs, condo vs. townhouse, security issues… the list was overwhelming.
February 25th, 2020
Showing 1 - 3 of 76 reviews