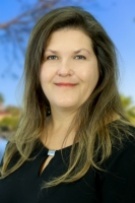 Caroline Kovacs
AZ & Associates
Lic. #SA536085000 (AZ)
Caroline is a native of Western Canada who moved to the Phoenix Metropolitan area over 20 years ago. Her education in Design and Marketing gives her a unique insight into real estate and helped with her transition into real estate in 2002 to become an Arizona Realtor. Since then she has been helping people find their dream homes.
...Read More
Gary and Jan D.
Carolyn Kovacs is a great realtor! She was very knowledgeable and patient and we felt very comfortable working with her.
...Read More
July 20th, 2018
Stephanie and Mike R.
We have known Caroline Kovacs for about a year now and she was instrumental in helping us with our home purchase.
...Read More
July 10th, 2018
Sheila B.
Caroline is very Professional. she kept in touch with us with every aspect of our new build home we bought with her.
...Read More
July 10th, 2018
Showing 1 - 3 of 5 reviews