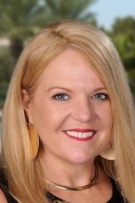 Cat Oswalt
Treeline Realty
Lic. #BK598889 (FL)
Cat Oswalt, based in Estero, has 20-plus years of experience in selling residential real estate in Florida. She has earned the Certified New Home Sale Professional designation with the National Association of Home Builders (NAHB).
We loved seeing all the amenities and being matched with residents to play golf before we even closed and bought the golf membership.
February 17th, 2020
Cat is very knowledgeable about the SWFL area communities. I wanted a boating community with a dock and ended up buying two homes in the community with Cat.
February 17th, 2020
We came to SWFL on vacation to decide where we wanted to live when I retired in CA. Cat showed us all the amenities, clubhouse and introduced us to as many neighbors as she could.
February 15th, 2020
Showing 1 - 3 of 7 reviews