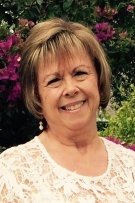 Celie White
Florida Plus Realty
Lic. #SL3405354 (FL)
After a rewarding career in the "people business" of Human Resources, Celie made the transition to working with the 55 Plus demographic in Real Estate. Since she comes from a family of custom home builders, she has always had an appreciation for and understanding of the importance of homes in our lives.
Had the opportunity to work with Celie White who went above and beyond! Thank you very much, Celie!
March 25th, 2020
Everything was professional and speedy!
March 25th, 2020
Celie is like no other realtor I've ever worked with, and I've had some good ones! She worked with us for over a year before we actually bought and never once pushed us.
March 8th, 2020
Showing 1 - 3 of 22 reviews