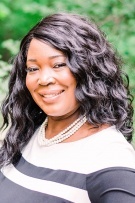 Celine Johnson
United Real Estate Homesource
Lic. #523741 (MD)
Celine is an experienced Real Estate Agent who currently serves home buyers and sellers located in and around the DC Metro area and Maryland suburbs. For 25 years, she has continued to hold client satisfaction as her highest priority and works hard to make the entire experience as productive and enjoyable as possible.
Celine was amazing!! From the very beginning, she took the time to understand our needs and provided alternative solutions to the challenges we experienced.
July 7th, 2019
Celine is a true real estate professional. She is very knowledgeable, honest and great integrity in treating my wife and I during the whole home purchase.
June 26th, 2019
Showing 1 - 3 of 5 reviews