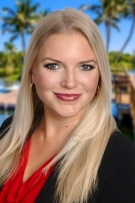 Christina Greenslade
Florida Plus Realty
Lic. #SL3241397 (FL)
Christina has been a Central Florida Real Estate Expert since 2010. With experience in both resale and new home construction, Christina has assisted hundreds of extremely satisfied homeowners in both purchasing and selling their homes. She attributes her success in real estate to one essential thing – She treats her clients as she would want herself and her family to be treated.
My husband and I have nothing but wonderful, exceptional things to say about Christina.
March 28th, 2020
Christina was a pleasure to work with!
March 25th, 2020
Christina has been excellent. Professional, knowledgeable and accommodating to my schedule.
January 22nd, 2020
Showing 1 - 3 of 32 reviews