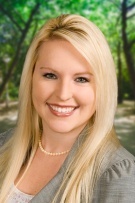 Christina Harris
RE/MAX Space Center
Lic. #570175 (TX)
Whether you are buying or selling a home, Christina wants to earn your business. Christina is a highly creative, self-motivated professional with a broad base in marketing and real estate experience. She makes the most of her time each day to ensure her clients' transactions are successful and profitable.

Christina has been licensed since 2006.
Timely, knowledgeable, adaptive and smiles a lot.
February 11th, 2020
Christina was fantastic throughout our home buying process. She's very energized, organized, punctual and personable.
April 1st, 2019
I wanted to go for sale by owner, but based on their expertise, they helped me realize that I was way under pricing our home.
April 1st, 2019
Showing 1 - 3 of 11 reviews