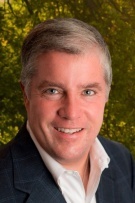 Keefe Real Estate
Lic. #53324-90 (WI)
Contact Me
Clancy currently serves as an Illinois and Wisconsin Real Estate Broker, Land Entitlement Specialist, and a Facilitator of Financing and Real Estate Transactions. He began his career in 1987 with a Crystal Lake, Illinois based real estate development company, specialized in land acquisition, annexation, and zoning activities. His emphasis quickly became land entitlement for residential subdivisions as well as mixed-use commercial and residential real estate developments.

Clancy recognized the need within the real estate industry for a professional to provide environmental consulting services. With a partner, he established The Green Environmental Group, Ltd. and began focusing his entrepreneurial skills back in the area of commercial real estate sales, real estate financing, and real estate development!

Clancy holds a Bachelor of Science degree in Business from Marquette University and has served on the Regional Planning Committee for McHenry County, Illinois. He is a member of the StateBoard of Realtors, as well as the National Association of Realtors and is a CCIM (Certified Commercial Investment Member).

Clancy is very involved in the community and continues to look for ways to give back! He is a founding Board Member of the Gavers Community Cancer Foundation, a 501c3 not for profit organization based in Woodstock and a founding Board Member of the Otis Green Foundation, an organization which funds an endowed educational scholarship at the University of Wisconsin - Madison to provide tuition assistance to UW-Madison Student Football Athletic Managers.

Clancy appreciates you taking the time to get to know him, and for considering him to help you achieve your home buying or selling goals!