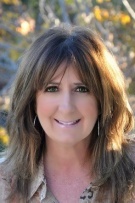 Cynthia LeMay
McMonigle Group
Lic. #CA BRE 1786713 (CA)
A native of Southern California, Cynthia is very knowledgeable about the neighborhoods and real estate market in Orange County. Since receiving her Brokers License in 2007 Cynthia has built and managed an escrow, mortgage and real estate company which has given her tremendous experience and knowledge in the real estate industry.
I first met Cynthia in the summer of 2014. My husband had died and I was desperate to move to Orange County.
August 3rd, 2018
Cynthia Lemay is by far the greatest, most professional and personable agent I have ever met! I have moved a lot in the last decade and have met many agents, some good, some bad… .
July 20th, 2018
Cynthia LeMay is a professional with both intelligence and insight. She showed us as many houses as we needed to see to recognize the perfect home when we entered it.
July 13th, 2017
Showing 1 - 3 of 15 reviews