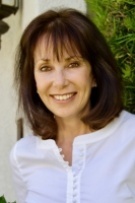 Deborah Walz
Hallmark West Real Estate
Lic. #00622126 (CA)
Deborah has been a professional Real Estate Broker for over 30 years. She lives in South Orange County, and specializes in the real estate market there. Deborah is knowledgeable in all aspects of real estate. She has a passion for helping others make the big decision to move and acts as an ally to them through what can be a potentially stressful time.
...Read More
Vincent J.
Bought a residential property in Laguna Woods 2016: "This lady is absolutely amazing when it comes to real estate.
...Read More
August 31st, 2017
Gina M.
Bought a condo in 2017 for approximately $500K in Laguna Woods, Deborah was very knowledgeable and approachable. She always got back to me in a timely manner.
...Read More
August 22nd, 2017
Dan & Karen H.
Listed and Sold my Condo home in Laguna Niguel, CA. "I have bought and sold many homes throughout the U.S over the years and have dealt with many Real Estate Professionals.
...Read More
August 15th, 2017
Showing 1 - 3 of 6 reviews