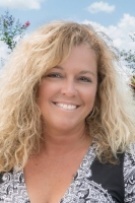 Denise Wilkinson
Action Pro Realty
Lic. #SL3364815 (FL)
Denise is a Florida Native, who grew up on the east coast of Florida. Since moving to the west coast of Florida in 2013, she has found that the Gulf Coast is her preference. After over 17 years of teaching elementary school, she made the move to real estate because she has always had a passion for homes and the value they add to your life when you find one that is "Just Right.
...Read More
ROGER W. E.
We saw Denise's internet listing for "55" Plus and identified several condos for sale at Sea Towers, our desired destination. We came down from N.E.
...Read More
January 16th, 2019
Katherine S.
My husband and I decided to move to Florida and had called several realtor with questions on different property.
...Read More
January 16th, 2019
Showing 1 - 3 of 8 reviews