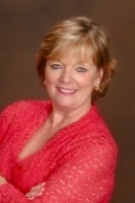 Diana Stone
Florida Plus Realty
Lic. #SL3070454 (FL)
Diana has a very diverse background in the military, business and volunteer settings. Her work experiences and relocations led her to a broad knowledge of sales, business development, operations, and customer service. Diana is an Ambassador for South Lake County Chamber of Commerce, a member of the Family Christian Center and founding member of Trilogy Orlando Veterans Association.
...Read More
Carl and Trisha C.
What can I tell you? Diana was excellent! I can't even explain it. It was smooth as silk.
...Read More
October 26th, 2018
Caryl H.
From beginning to closing, these realtors helped us turn a very stressful situation into a smooth process. Their knowledge of the market is the best in the business.
October 26th, 2018
Tina D.
My husband and I enjoyed working with Diana Stone immensely. She is friendly, skilled, capable, knowledgeable, resourceful and smart. Our home wasn't on the market long.
...Read More
February 11th, 2018
Showing 1 - 3 of 9 reviews