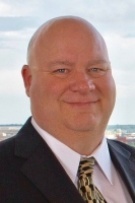 Donald Maycott
eXp Realty LLC
Lic. #3342475 (FL)
After a tour in the US Army, Donald started his real estate career in 1980 in Manhattan, New York. He has taken the disciplined approach and work ethic instilled in him from his military experience and applied them to assist his clients in successfully navigating real estate transactions.

In 2015 Donald made the move to The Villages area of Florida and has never been happier.
Donald is an absolute professional realtor with great knowledge and communication skills. He is personable and stays in touch. I was very impressed with him.
June 30th, 2019
First and foremost Don puts his clients first. He worked with us for quite a number of days and was the "energizer bunny.
May 22nd, 2019
This man goes over and above with the kind of personal attention and availability that people tell me they wish they RECIEVED from realtors they used.
March 4th, 2019
Showing 1 - 3 of 15 reviews