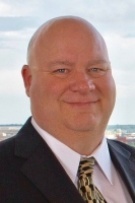 Donald Maycott
eXp Realty LLC
Lic. #3342475 (FL)
After a tour in the US Army, Donald started his real estate career in 1980 in Manhattan, New York. He has taken the disciplined approach and work ethic instilled in him from his military experience and applied them to assist his clients in successfully navigating real estate transactions.

In 2015 Donald made the move to The Villages area of Florida and has never been happier.
...Read More
Donna A.
Donald is a very informative realtor who goes above and beyond to help his clients. I highly recommend Donald.
September 6th, 2018
Eileen B.
Very nice man, honest, helpful and kind. Really great realtor
September 3rd, 2018
Irene P.
Arrived in FL from TX and Don was ready with a list of properties to view. He was very knowledgeable about developments and honestly gave info on all communities.
...Read More
September 3rd, 2018
Showing 1 - 3 of 12 reviews