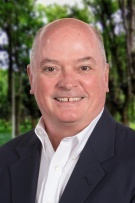 Eddie Madden
Classified Realty Group
Lic. #9555337 (MA)
Eddie has spent over 20 years in the real estate industry, working in many different roles throughout his career. For the past several years he has been honing his residential real estate skills while helping people and families buy and sell their homes in the greater North Reading area.

Eddie has lived in North Reading for over 18 years.
...Read More
I was responsible for selling our home that had been in my family for over 50 years. I chose a realtor and quickly realized that I had made a mistake.
...Read More
July 11th, 2019
I got a promotion at work that required that I move my family to Austin, TX.
...Read More
July 11th, 2019
My wife and I had finally decided to downsize after 20+ years in our current home. We wanted to stay in the same area due to all of our family and friends in the area.
...Read More
July 11th, 2019