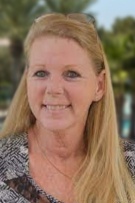 Coldwell Banker Residential Real Estate
Lic. #Bk3109229 (FL)
Contact Me
Eileen Long was born in Brooklyn, NY, and moved to Staten Island in 1990. She became a real estate agent in 1998 and an appraiser trainee in 2000. In 2004 Eileen and her family moved to Port St. Lucie, Florida, where she continued her real estate career.

Throughout her time as a real estate agent, she has worked short sales, residential and rental properties, and also has handled multiple foreclosure properties. Eileen enjoys working with her customers and is very knowledgeable of the market.

Eileen is a hard worker and is responsible. She is the one who will get the job done!