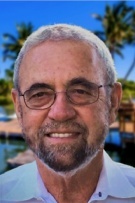 Condominia Realty dba Seashore Realty
Lic. #0599117 (FL)
Contact Me
Eli Sofro has nearly 40 years of experience in Real Estate & related industries in South Florida. After graduating from NYIT, majoring in Computer Science, Eli relocated to South Florida and created a monthly print publication catering to national management companies of rental communities, which were published in various cities in the United States, which was sold to an international media company. His experience in Print and Multimedia Real Estate Advertising afforded him to create the Beach Area Condo Guide, which generated buyers to his own real estate & mortgage companies. Throughout his career, Eli Has become an expert in every aspect of selling and buying residential real estate.

Eli owns and manages Seashore Realty and Broadway Limousines managed by his wife, Lori.

Eli is originally from Riga, Latvia, lived in Israel & Europe, and for the past 40 years has resided in Broward County. He is fluent in English, Hebrew, and Russian. Eli enjoys boating, fishing, and spending time with his wife, daughter, son in law, and especially his grandchildren.