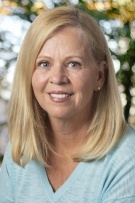 Francine Balinskas
Active Adults Realty
Lic. #RS-0025087 (DE)
Francine started her career on Long Island, New York.
From the time we walked through Active Adults Realty's door, we knew we made the right choice and that our interests and concerns would be addressed.
May 1st, 2020
We met Fran in November of 2018. We knew right away Fran Balinskas was the realtor for us. She was friendly, personable, and easy to communicate with.
May 1st, 2020
Now that we are settled in our new home at Independence, Millsboro, DE, I have some time to express my gratitude to Francine Balinskas, our realtor with Active Adults Realty.
May 1st, 2020
Showing 1 - 3 of 5 reviews