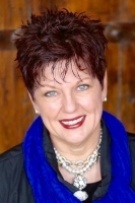 Gale Weaver
Coldwell Banker Lake Oconee Realty
Lic. #161351 (GA)
Gale Weaver is at your disposal with 14 years experience as an educator, and 20 years experience as a Realtor during which 13 of them she owned her own firm. She holds a Masters in Counseling, which has contributed greatly to her negotiation skills. She has lived in Lake Oconee for 22 years. She is currently an Associate Broker with Coldwell Banker Lake Oconee Realty.
...Read More
Gale a true caring professional. She is a listener who soon knows who you are, what you are looking for, and how to help you find it.
...Read More
January 3rd, 2017
Gale is a sweetheart who had only but our best interests in mind. She is thoughtful and caring.
...Read More
December 17th, 2016
WOW, what a super GAL/ GAIL ! Could not have asked for a more wonderfully efficient, friendly patient and experienced agent!!! Made all the difference in the world with our smoo.
...Read More
December 17th, 2016
Showing 1 - 3 of 5 reviews