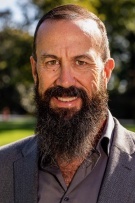 Modern Real Estate Consultants
Lic. #80525 (SC)
Contact Me
Glen was born in Atlanta, GA and raised in Hart County, GA. He attended Anderson College, now known as Anderson University, and was in the first four year graduating class earning a Bachelor in Business in Marketing. Despite spending his early years in Georgia, both of Glen's parents were born and raised in South Carolina, and his family has long ties to the state on both sides, which ultimately influenced his decision to come back to live in the Upstate area of South Carolina.

In 2003, Glen moved to the town of Anderson full time with his wife Julie. He has 3 daughters, all born in Anderson: Savannah, Delaney, and Lauren Taylor who is also a licensed Real Estate Agent in SC and works with him. Glen has always enjoyed the beauty of the area's lakes, rivers, and mountains, as well as the coastal area. He is an avid fly fisherman and loves to travel to the coast whenever possible.

Glen has been a Licensed Realtor since 2011 and although he works with sellers, he specializes in working with buyers, particularly in assisting Land and Lake Buyers and First Time Home Buyers. His dedication to his clients has consistently set him apart in his career. Because of his knowledge of the market and Real Estate Law, he has even served as a Productivity Coach to other Agents. Glen's concern and care for his Clients are second to none.