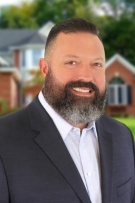 Austin Real Estate Experts
Lic. #575648 (TX)
Contact Me
Greg is the Co-Founder/Owner/Broker of Gulf Coast Real Estate Experts in Houston, TX, and Co-Founder/Owner/Broker of Austin Real Estate Experts in Austin, TX. He has over 19 years of experience in the real estate and home building industries and has won numerous achievement awards and accolades in both. Five Star Professional, a highly coveted award based on client satisfaction ratings, has continually named Greg a Five Star Real Estate Agent.

A proud graduate of the University of Texas, Greg received his Bachelor's degree in 1991. Prior to entering his home building and real estate career, he was involved in law enforcement and commercial aviation.

Greg is able to guide his clients through each transaction by not only capitalizing on his real estate experience but also his vast life experience. He understands the importance of providing a high level of customer care, integrity, and honesty required to earn the loyalty of his clients. He can often be heard saying that his goal is to become his client's broker for life.

In his free time, Greg enjoys spending time with his family, boating, fishing, and motorcycling around Texas.

Feel free to contact Greg Young for assistance with any of your real estate needs.