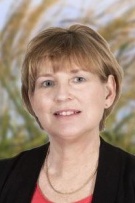 Ingrid Kollist
Active Adults Realty
Lic. #3302810 (DE)
Ingrid Kollist has been with Active Adults Realty for three years, specializing in buyer's needs. A former State Department Foreign Service Officer with a focus in international economics, Ingrid lived for many years in Europe relocating frequently. Ingrid understands the challenges of moving to a new area, finding good housing, establishing new friendships, and becoming part of a new community.
I have worked with many real estate agents over the years and I found Ingrid to be, by far, the best. Her attention to our requests was incredible.
April 6th, 2020
We were searching for our retirement home in Delaware when I found Ingrid to help us along the way! We lived in Bel air MD and informed Ingrid in what we were searching for.
April 5th, 2020
Ingrid's knowledge of real estate and Delaware are excellent.
April 5th, 2020
Showing 1 - 3 of 9 reviews