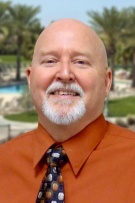 Jack Berwind
Desert Home Premier
Lic. #SA658971000 (AZ)
Jack moved from the East Coast with his wife in 2000. He has lived in the area since then and has developed the local knowledge necessary to help buyers dsicover which communities will be a great fit for their lives. He has an extensive background in taxes and real estae and offers a unique skill-set to assist his clients with finding the home of their dreams.
We consider ourselves Very Lucky to have had Jack as our Realtor. We started looking in Sun City West & Grand for Homes and must have looked at 7 different communities.
June 3rd, 2020
Jack helped us relocate from Ca to AZ, he knows the area really well and showed us several communities until we found the right fit, a real pleasure to work with
August 23rd, 2019
Jack was a real pleasure to work with, he helped us find a house we are excited about, he explained everything in great detail, we were lucky to have found him.
August 22nd, 2019
Showing 1 - 3 of 13 reviews