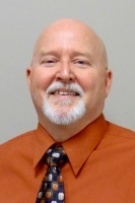 Jack Berwind
Desert Home Premier
Lic. #SA658971000 (AZ)
Jack moved from the East Coast with his wife in 2000. He has lived in the area since then and has developed the local knowledge necessary to help buyers dsicover which communities will be a great fit for their lives. He has an extensive background in taxes and real estae and offers a unique skill-set to assist his clients with finding the home of their dreams.
...Read More
Dan H.
We contacted Jack from out of state (California). He listened to what type, style, location and price range of property we were looking for.
...Read More
November 27th, 2018
Sally And Jeff N.
We started working with Jack last Spring, to try to get an idea of where we might want to buy a retirement home.
...Read More
October 19th, 2017
The B.
Jack Berwind is one of those rare individuals that comes along once in life! His expertise, dedication and flawless devotion to his profession and clients is above and beyond in e.
...Read More
September 21st, 2017
Showing 1 - 3 of 7 reviews