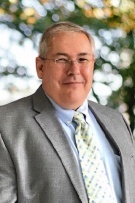 Keller Williams Preferred Realty
Lic. #475.177431 (IL)
Contact Me
As a Realtor® and full-service broker, the most important thing Jack Mietus has come to understand is you. A client only cares about what Jack knows as a professional when they know he cares about making a difference for them. Jack's client-centered approach is unique, setting him apart from others in the real estate field. Jack has built his practice on relationships and results. Whether he works with buyers, or sellers, from the beginning, Jack always makes it a priority to sit down with his clients to go over their wants and needs. He wants to make sure that they are the right fit for each other and that he can help you to the best of his abilities! By gathering information from you, it allows Jack to intensively research the market to give you the best results. Every client is different, but the goals are the same!

As a core philosophy, despite each transaction involving opposing parties, Jack Mietus believes each transaction must result in a win-win, leaving both parties better off than they had been previously.

Jack has earned a Certified Probate Real Estate Professional designation. He is a USMC veteran and donates time and resources to several, not for profit organizations, including VetTech and the Keeling Family Foundation, and Respond Now. Jack is married and has 2 rescued Bernese Mountain Dog/Border Collie mixes.