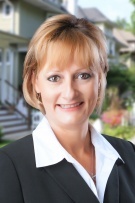 Jacki Gabryshak
Davis Real Estate
Lic. #0657633 (TX)
Jacki is your full-service agent with 23 years specializing in Marketing, Sales, and Real Estate. She strives to meet all of your real estate needs and does this through thoughtful and genuine consideration for what is in your best interest. She feels it is her mission to help you to not only find you the house that is to your specifications but also find you a place to call home.
...Read More
Dennis S.
Jacki is an excellent and diligent professional who went above and beyond our expectations to prepare, show, and bring us a buyer.
...Read More
February 16th, 2019
Jo B.
I looked at several properties with Jacki; I had to go back to Hawaii for several weeks, and she took care of EVERYTHING for me long-distance.
...Read More
January 2nd, 2019
Bob G.
Jacki sold our home recently, working with a couple from northern states who had never been to south-east Texas and had no idea of what to expect.
...Read More
October 13th, 2018
Showing 1 - 3 of 17 reviews