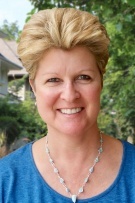 eXp Realty
Lic. #290170 (NC)
Contact Me
Jane was born and raised in the Washington, D.C. area but has called Wilmington home since 2006. Formerly working as an operations manager for world-wide companies, she has an extensive background in selling, buying, and leasing property. She received a Certificate of Drafting and graduated top of her class from the CFCC Real Estate Program.

Jane has a keen attention to detail and understands how important clear communication is in each real estate transaction. You will be in good hands and can rest assured that Jane will put your needs first! She will provide you with solid and well researched options, guidance, and clarity to ensure you have the information necessary to make the right decision.

Jane knows how it felt when she found her dream home and is passionate about helping others find theirs. In addition to real estate, she enjoys volunteering in the local community, traveling and enjoying time with her beautiful grandchildren.