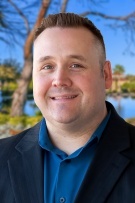 HomeSmart Fine Homes & Land - Prescott
Lic. #SA668760000 (AZ)
Contact Me
Jason is passionate about helping his clients find a home that meets all of their needs. He demonstrates this through integrity throughout the process and you can count on him to do what he says he is going to do. He served proudly in the United States Navy and is forever grateful for service members, as well as the first responders that keep us all safe.

Jason holds a bachelor's degree in business administration, a master's degree in human resources and is near completion of an Education Doctorate. With his military experience and experience in business and real estate, he has a keen attention to details. He has many happy clients that he has helped to find their dream home and to fully understand each step of the process. His unrelenting pursuit to help his clients secure the property they are interested in keeps him motivated. He is very responsive and works all hours of the day when his clients need him.

Jason is an Arizona native and loves living in Prescott Valley. He is ready to help you today.