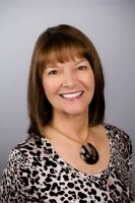 Jody Zartman
Treeline Realty
Lic. #582177 (FL)
Integrity and character are very important in the way Jody Zartman conducts her business, and she firmly believes that "our character is what we do when we think no one is looking." Jody's experience in dealing with listings, short sales and foreclosures, in addition to her experience as a buyer's agent, gives her the right tools to bring transactions to a successful close.
...Read More
SAL J.
Jody listed our home after spending a considerable effort to price the home at a reasonable fair market value.
...Read More
November 12th, 2018
Barry K.
I did everything over the phone from Atlanta, GA and never had met Jody until after the closing. Jody and Jenna were tremendous. I would highly recommend them to anyone.
...Read More
October 28th, 2018
Dianne M.
Jody and her staff are awesome. She spent countless hours working with me to find just the right location for my retirement home.
...Read More
October 25th, 2018
Showing 1 - 3 of 49 reviews