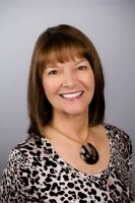 Jody Zartman
Treeline Realty
Lic. #582177 (FL)
Integrity and character are very important in the way Jody Zartman conducts her business, and she firmly believes that "our character is what we do when we think no one is looking." Jody's experience in dealing with listings, short sales and foreclosures, in addition to her experience as a buyer's agent, gives her the right tools to bring transactions to a successful close.
...Read More
Robbie S.
I have written a review previously that I hope you will read. I am a little tardy with this one, but would be remiss if I didn't write it.
...Read More
August 28th, 2018
Susannah C.
I first met Jody 3 years ago when I began my search for a retirement community in Florida. She stayed in touch with me the entire time until I was ready to push the button.
...Read More
July 6th, 2018
Charles L.
Everyone should have a Jody Zartman as a realtor. She is extremely pleasant, professional and very knowledgeable.
...Read More
June 24th, 2018
Showing 1 - 3 of 46 reviews