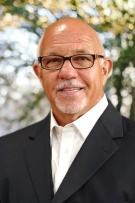 Joe Bernard
Berkshire Hathaway HomeServices Select
Lic. #0225207388 (VA)
Joe has been in the sales industry for over 35 years. Buying or selling a home is one of the most important transactions you will ever make. When you do, you want someone that you trust with your best interests at heart.
Very responsive to requests. Helped us make informed decision
December 2nd, 2019
Joe is a great realtor. He is knowledgeable, hard-working, task oriented and honest. He was most helpful in the purchase of our lovely home and Heritage Village.
March 11th, 2019
Joe listened carefully to our desires and showed us only the types of houses that fit our self-described profile, unlike our experience with some previous agents who wasted our ti.
March 4th, 2019
Showing 1 - 3 of 18 reviews