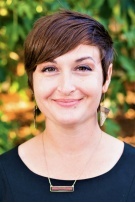 Jori Mayer
Coldwell Banker Residential Real Estate
Lic. #02009535 (CA)
As a Bay Area native of more than 35 years, Jori has extensive knowledge of the South Bay Area real estate market. She believes that everyone deserves an opportunity for home ownership, and the chance to love where you live. A home is the largest and most important purchase we make, and Jori strives to clearly communicate the process so that clients always have all of their questions answered.
...Read More
I bought my first house 2 months ago. I was super frustrated with submitting offers and getting rejected each time with my previous real estate agent.
...Read More
August 31st, 2019
Buying your first home is always filled with a degree of anxiety and uncertainty. I can't say enough how helpful Jori has been.
...Read More
August 17th, 2019
My wife and I have never bought a house before, we are both pretty up front about having absolutely no idea what we're doing- both involving home buying and otherwise.
...Read More
August 16th, 2019
Showing 1 - 3 of 4 reviews