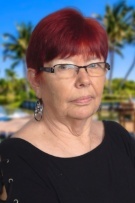 Judith Colclasure
Scuttina Signature RE Group
Lic. #3320792 (FL)
Judi Colclasure has been in the real estate industry for 30 years. Judi started in Atlanta, GA and built a very successful business by managing and selling homes throughout the Metro area. With her knowledge and expertise, Judi moved to South Florida in 2008 and started training teams of real estate agents.

In 2015, Judi decided to start her own team and joined Stein Posner RE Services in Boca Raton.
Judith Colclasure is an extraordinary person who cannot be narrowed to a single profile, but possess five magnificent vital ingredients! 1. Business Professionalism 2.
March 4th, 2020
BEST TEAM EVER!!! Hands down! Genuine concern for the clients.
March 4th, 2020
My husband and I are retired Real Estate Brokers and can't say enough about the service we received from Judi.
February 18th, 2020
Showing 1 - 3 of 4 reviews