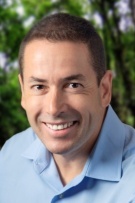 EXP REALTY, LLC
Lic. #0024585 (DE)
Contact Me
Karim Mozher was born and raised in Casablanca then moved to the US at a young age. He's been married to his wife, Stephanie, for 16 years. They have 3 children: Zach, Adam and Laila. In 2007, they chose Middletown, Delaware to settle and raise their children. They loved it because it offered the best school district and many new home options to choose from.
Prior to Real Estate, Karim owned a small restaurant business. Before the restaurant, Karim had many years of experience in the retail industry, where he acquired great customer service skills. This has served him well in the real estate world.
As a Realtor® specializing in residential properties, he has always brought honesty, dedication, experience and personal knowledge to his work. You can be assured he will do the best he can to ensure the happiness of his clients.