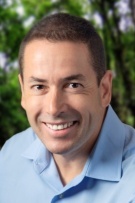 Karim Mozher
Active Adults Realty
Lic. #0024585 (DE)
Karim Mozher was born and raised in Casablanca then moved to the US at a young age. He's been married to his wife, Stephanie, for 16 years. They have 3 children: Zach, Adam and Laila. In 2007, they chose Middletown, Delaware to settle and raise their children. They loved it because it offered the best school district and many new home options to choose from.
We are happy to write a review of our experience with Active Adults Realty. Karim Mohzer, from AAR, helped us find a new home in the location where we were most comfortable.
March 23rd, 2020
- Lynn and Tom Corrigan We recently purchased a home in Heritage Shores & were very lucky to have selected Karim Mozher as our realtor.
March 22nd, 2020
I was blessed to find Karim Mozher of Active Adults Realty while relocating to Delaware from sunny Florida.
March 21st, 2020
Showing 1 - 3 of 9 reviews