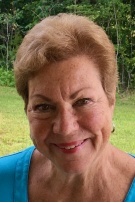 United Real Estate Solutions
Lic. #349585 (TN)
Contact Me
Kathy was born and raised in the Midwest and has traveled extensively. She had the opportunity to be a part of American Airlines, and this offered her the opportunity to travel both domestically and internationally. Some of her favorite international memories are of the Eiffel Tower in Paris, Lake Como in Italy, and Athens, Greece. As for travel in the United States, she is proud to say she has been in every state, including Alaska and Hawaii.

After retiring from American Airlines, Kathy and her husband of 20 years decided to make Tennessee their permanent residence. Kathy will always call the Midwest "Home" but says they have never felt more "at home" than they do here in Tennessee.

Since finding their home in Tennessee, Kathy has become an advocate for Tennessee and, in particular, Cumberland County, Crossville, and Fairfield Glade. It is now her passion to bring that same experience to others as a REALTOR. She recognizes that although many are buying homes in this area, those homes are available because others may need to Sell and relocate or return to their roots. So whether you are Buying or Selling, Kathy will ensure you are well represented. She is knowledgeable, hard-working, and willing to go that extra mile to find exactly what you're looking for, and that is why HOMEWORK is her favorite subject!

Kathy has no children but has two beautiful great-nieces and is strongly committed to children's charities.

She was involved with the Cystic Fibrosis Foundation of Chicago for over 25 years and helped design some of the fundraisers that are still used today.

Kathy has been an active member of the ELKS for over ten years and is involved with the Veteran's Committee and the Children's Holiday Tree and Christmas Party. She recently was inducted into the FFG Rotary Club, and, once a month, she calls Bingo at Dominion, a senior care facility in Crossville.

Kathy loves to shop thrift stores, enjoys playing cards, and still travels once a year with girlfriends from grammar school and their spouses.