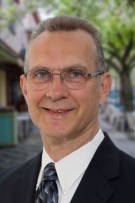 Kenneth Germann
HomeStead Real Estate Co.
Lic. #0560750 (NJ)
Ken has been a real estate professional since 2005 and works hard to accomplish your goals. He is a thorough, results-orientated leader and an expert facilitator. He has been a professional business manager since 1998 and co-owned a real estate company in Morris County, New Jersey, where he lived for 17 years. Ken is highly motivated, extremely dedicated and is known to be a flexible team player.
...Read More
Ken helped us find the right home for us and we love living here. He always is available to answer any questions we had. I would recommend him to my friends.
December 11th, 2016
I would highly recommend Ken for his honesty, knowledge, professionalism and hard work ethic. He made our house purchase as simple and successful as possible.
...Read More
December 6th, 2016