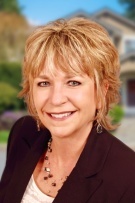 Kim Kollar
Weichert Realtors Jim Dunfee & Associates
Lic. #RB14042559 (IN)
Experience, knowledge, and integrity best describe Kim. As a full time career professional, Kim broke into the real estate business in 1997 and has consistently achieved her company's highest awards for production and, most importantly, recognition for extraordinary client satisfaction levels ever since.
Kim did a wonderful job for me. She is very knowledgeable on downsizing and gave me many tips to make my transition easier. She is very dedicated and attentive to detail.
June 21st, 2018
Kim is the best realtor that we've ever worked with!. She is dedicated, makes great suggestions, and is very thorough.
May 30th, 2018
Kim is a hawk when it comes to details and that quality is most important when selling or buying a property.
May 22nd, 2018