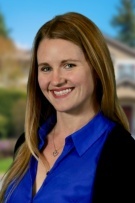 Century 21 North East
Lic. #068942 (MA)
Contact Me
Krista is the Broker/Owner of Voluminous Property Sales who provides support to buyers and sellers in their home sales.

Before starting the business, Krista earned her license selling real estate in New Hampshire in 2013. Before embarking on her real estate career, Krista worked several years in the hospitality industry within hotels and restaurants while earning a degree at Newbury College for Hospitality management.

While building her skills in real estate sales, Krista learned about construction, design tactics and styles of different buildings. This has also helped in the growth of the Construction side of things with Voluminous Properties alongside her husband, Roberto.

Krista has been able to carry over skills learned in the hotel and restaurant service industry, such as patience and resourcefulness, into real estate sales. She is always honest and works hard to consult with the team to bring a homeowner's vision of their next chapter to life. She loves to tour homes and learn every detail in order to sell homes efficiently and guide her clients to the best of her ability towards making smart choices.

Krista works as a connector in the local community by volunteering with local Chamber of Commerce's in Exeter and Salem, women's networking groups, and attending local events to stay educated on community wide changes and trends.