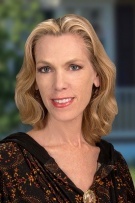 Laurie Horton
Iron Valley Real Estate of Lehigh Valley
Lic. #AB067982 (PA)
Laurie is a full-service associate broker, licensed and practicing real estate in the Lehigh Valley for over 15 years. Networked with people, places, and service providers, she is a one-stop resource ready to serve all your real estate needs. At work in the field each and every day, Laurie is attuned to the marketplace, its trends, changes, and impact on your bottom line.
I think Laurie is fabulous. She is friendly, caring, knowledgable and works with our needs really well. So glad we got her as our real estate agent.
October 18th, 2019
Laurie is very helpful, always available and has a good understanding of people.
August 26th, 2019
Because I was moving from Maryland, I didn't know any realtors in this area. I was searching for homes on the internet and Laurie's name and contact information came up.
July 16th, 2019
Showing 1 - 3 of 14 reviews