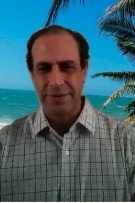 Lawrence Poley
Stateland Brown LLC - Weichert Realtors
Lic. #SL3246771 (FL)
Lawrence Poley has been in the real estate field for over 15 years. He graduated from Lehigh University and has a law degree from Emory University School of Law. Lawrence has a natural ability to connect and communicate. He belongs to a charitable and social organization known as 'Company A', whose members consist of accomplished professionals and business owners.
A consummate professional, If you want the experience of having it done right the first time. LAWRENCE IS YOUR MAN!
February 24th, 2020
Was always prepared and on time for our appointments. Pleasure to work with Lawrence. He patiently guided us thru the whole process.
February 21st, 2020
Showing 1 - 3 of 11 reviews