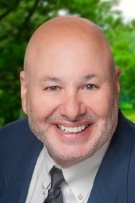 InTrust Realty
Lic. #264645 (NC)
Contact Me
Lee Goldstein owns 100% of In-Trust Realty (and is Broker-In-Charge). His approach is simple: More Showings = More sales. Lee is focused on doing everything he can for his clients to make the real estate process smooth and transparent and relies on an unrelenting work ethic and a robust knowledge of the Triangle real estate market over the last 20 years. Lee is a professional licensed agent who can sell your home quickly, or get you into the house of your dreams at an affordable price.
Lee Goldstein's work ethic comes from a life of achievement, including the last year where Lee has sold over 60 homes and $22,000,000 of real estate. Negotiations, presentations, contract discussions, experience, perseverance, and a can-do attitude are just a few adjectives that describe how Lee works to achieve client goals.
Lee Goldstein polished his knowledge of the local real estate market by focusing on location, location, location. What does this mean? It's simple. Lee was the number one site-location operator of a nationwide retail franchise and purchased and sold hundreds of properties in and around the Triangle. Additionally, Lee was a residential appraiser for many years in the Triangle. Few Realtors have a professional background like Lee's, based on Trust (In-Trust), honesty, attention to detail, and transparency. Lee won many awards while at Re-Max, including the annual top salesperson in the office award.
As an independent appraiser, Lee worked with local realtors, including his wife Grace who is also a real estate agent. Lee is a professional licensed North Carolina Real Estate agent with over 20 years of real estate experience. After becoming the #1 selling agent at Re-max, Lee opened up his own business with In-Trust Realty. With 6 agents (and growing) he is fast becoming one of the top Real Estate Agents in the Triangle. Lee excels at selling properties quickly and getting the best price for both his buyers and sellers. Put Lee's solid experience and professionalism to work for you, today.