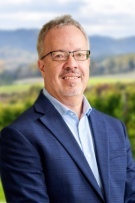 Compass
Lic. #9519732 (MA)
Contact Me
Through his unsurpassed professionalism, integrity, and utmost competence Leon Lopes offers the highest level of expertise and outstanding representation to his valued clients. In taking every measure to help his clients successfully accomplish their personal real estate goals, Leon exhibits genuine care, dedication, and professionalism. As a specialist in the Acquisition and Marketing of Single Family Residential, Condominiums, New Construction, Waterfront, and View Properties plus homes in the Pinehills and Redbrook communities, you may trust Leon's knowledgeable and insightful assessment and careful analysis. Leon truly loves and lives the area's lifestyle and is genuinely delighted to share the special features of its distinctive shoreline communities.

At every interaction, Leon ensures that each client receives exceptional representation and excels at executing on their behalf with very deliberate, strategic, and skillful measures that achieve impressive results. Regardless of the time and effort it takes, when working with buyers, he works tirelessly to identify key opportunities that meet their lifestyle requirements. He exhibits a relentless commitment to securing just the right property for each buyer.

He is very thorough in providing constant communication about each important detail of the transaction and is always extremely attentive, accessible, and responds promptly to his clients. He excels at finding creative and equitable solutions to make each transaction come together with a positive result. Leon readily delivers results that are beyond his clients' expectations and is truly a dedicated professional who through his informed and comprehensive expertise ensures that all of his client's goals are achieved.