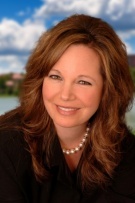 Lisa Shuster
Keller Williams Realty
Lic. #FL 3108757 (FL)
Lisa Shuster is part of a dynamic and successfully established team of professional realtors (The Shuster Team) at Keller Williams Realty. Lisa has 39 years of total sales experience, including 15 years of real estate sales experience, selling properties in Broward and Palm Beach Counties. Lisa has a Bachelor of Science Degree in Marketing, a corporate background and holds many real estate certifications.
My experience with Douglas and Lisa Shuster was awesome. Lisa was my main Realtor and was always available for any questions and always was able to resolve them.
October 28th, 2019
From the start, Lisa and the team gave me great advice and suggestions. My house was only on the market for a week and I received an offer. In the end, Lisa got me top dollar.
October 28th, 2019
I would definitely recommend Lisa Shuster and the Shuster team! This was not my first selling of a home but was the first time I really felt the agent knew her business.
October 23rd, 2019