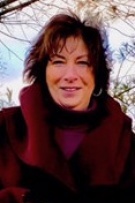 Coldwell Banker Realty
Lic. #1973640 (NJ)
Contact Me
Clients trust that Lori has their backs, cares about their future, and is their fiercest advocate every step of the way!

Her skill for demographic research, marketing strategies, and navigating complex negotiations have helped her find and sell the homes for builders, investors, and homeowners across New York and New Jersey. After buying, staging, and selling five of her own homes, Lori understands the emotional toll that can come with putting your largest investment up for sale or in the task of searching for your perfect, forever home!

With a firm finger on the pulse of housing statistics, trends, and marketing strategies, Lori helps ensure the fastest and highest selling prices for the local market! Her experience is backed by five years in home staging and Real Estate Marketing, along with more than 15 years in corporate sales and strategic relationships in New York's competitive fashion industry. Between the two, it's safe to say, she's not shy about going to bat for you, her customers, and clients!

Lori Carbone lives in Bergen County with her husband of 35 years, 2 children (grown & flown), and lovable pooch, Holly.