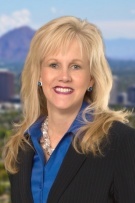 Lori R. Tetreault
RE/MAX Honors
Lic. #18515 (WA)
Lori is the owner and designated broker for her firm and throughout the years has built a successful real estate business. She was managing hotels on the East Coast before moving to the state of Washington. She fell in love with the area and has called it home ever since. She managed apartment communities before she jumped into real estate, helping home buyers and sellers.
...Read More
Lori S.
"I have worked with Lori on 4 different sale/purchase transactions. Great communication, follow through and knowledge of the business.
...Read More
November 4th, 2017
Jeff .
Lori
I can not say enough about how much you have helped us. Thank you for all of the work on your end and your constant professionalism.
Thank you again.
Jeff
April 24th, 2017
Meowcat3 .
"I found Lori's professionalism and knowledge base impressive, she was right on the mark and knew her stuff.
...Read More
April 24th, 2017
Showing 1 - 3 of 7 reviews