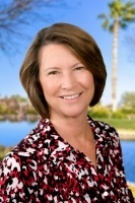 Louise Riley
Tierra Antigua Realty
Lic. #SA658741000 (AZ)
Louise has many years of experience assisting her clients in achieving their goals. She started in business to business sales, building relationships and negotiating the best deals for her clients several years ago. She has been able to take a lot of those best practices and skills and has applied them to assisting her clients with all of their real estate needs.
...Read More
Louise Is Extremely Knowledgeable About Green Valle AZ & The RE Market. Kaye & I Have Our Dream Location & Dream Home With Louise's Stellarific Professional Help.
...Read More
October 11th, 2019
Louise, supports the highest rating I could offer in her support of our home purchase in Arizona.
...Read More
July 27th, 2019
I can't say enough about Louise Riley and her help in navigating the southern Arizona real estate market.
...Read More
May 7th, 2019
Showing 1 - 3 of 13 reviews